Welcome to the Owl City Wiki!
If you need any help, feel free to contact an admin for assistance :)
Start a new page!:
Please make sure that the page is titled correctly and doesn't already exist.
You can also look on the Category:Complete Articles category for example articles that are edited to a good standard as a guide.
Find out all about electronic producer and singer Owl City, his songs, albums and more. We also have the man behind Owl City, Adam Young and his other projects, including Port Blue, Swimming with Dolphins, Insect Airport, Seagull Orchestra, Sky Sailing and Keehar. You can also find information on the many songs he has featured on, the artists he has worked with and upcoming news! As we are still a growing community we still have a lot of unfinished articles, so please, don't forget to stop by and add a sentence or picture or two!
Why not start by looking at the incomplete pages and editing some info in them?
Featured Lyric
"I will disguise myself as a sleeping pill, and descend inside of you... "
- Owl City in Hello Seattle
Other Owl City Sites
Other sites related to Owl City:
News
Upcoming news and updates. Check out Adam's Twitter, Facebook and more in the Sites section below!
Owl City releases Cinematic in full on June 1st, 2018!
Tour News
Upcoming tour dates and live performances:
Did you know...?
Did you know...:
That Owl City had a crush on singer Taylor Swift and even did a cover response for her song "Enchanted"?
That Adam Young worked with Coca Cola before making music?
That Adam Young suffers from insomnia, the inability to sleep at nights?
That Owl City's worldwide hit "Fireflies" was in the top 20 most downloaded songs of all time?
What is your favourite Owl City album?
What is your favourite Owl City single?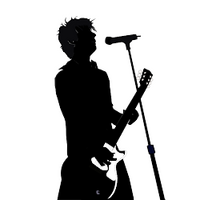 Community content is available under
CC-BY-SA
unless otherwise noted.